A satisfied customer is the best business strategy of all!

Build impression with "Visible Cleaning"
Most Hotels execute cleaning and maintenance of hotel facilities such as Swimming Pools, Changing Rooms, Toilets, Gyms,
Conference Rooms, and Corridors when they are closed at night. However, the best way to substantiate it is to demonstrate the
hygiene standards and that will occur when the guests see it happening in person as they walk about the hotel. Swimming
pools, changing rooms, toilets, and changing rooms are high-risk areas and should be thoroughly disinfected time and again,
especially during peak season. It's going to build the trust of guests if they see staff constantly cleaning, disinfecting, and wiping
down surfaces.

Offer Freebies to your Guests [Loyalty Programs]
Offering rewards or free things to guests is one of the most effective strategies to build the credibility of your hotel. For instance,
the Hotelier could offer a welcome drink, chocolates, flowers, etc upon their arrival. Also, the hotelier can offer guests a buy
one, get one free deal on Dry cleaning/Spa service, etc.

Flexible Cancellation Policy
An up-to-date and flexible cancellation policy is a must because its benefit overrides any loss in/ missed revenue. Providing guests
with the provision to cancel rooms 48 hours prior to their arrival can boost bookings and build trust at the same time.

Proactive Issue Resolution Mechanism
The Hotel should have a dedicated desk for effective and speedy grievance redressal. It's a key way of earning the trust of
potential guests and nurturing relationships with past clients. Hotel owners should put in place a very robust and customerfriendly mechanism in order to make sure that all complaints are quickly resolved in an effective manner and the Hotelier
gets the information of each and every grievance.

Prioritize the protocol of "Polite and Humble staff"
The importance of humility and staff behaviour cannot be overstated in the business of Hotel Industry.

Etiquettes and Manners for Hotel Staff
▪ Give the guest a warm and sincere welcome.
▪ Greet guests with a warm smile.
▪ Keep a kind and pleasing expression.
▪ Empathize with Guests.
▪ Be confident.
▪ Give time to the guest and never rush with them.
▪ Be well-groomed.
▪ Maintain professional behavior.
▪ Be thoughtful and polite.
▪ Never argue with guests. Handle rude Guests skilfully. Remember "Guest is Always Right".
▪ Never gossip about one guest with another.
▪ Make guests feel safe and comfortable.
▪ Have a positive approach.
▪ Avoid discussing religion or politics with guests.
▪ Have a good eye for detail in order to meet the unique needs of each guest.
▪ Be proficient, stay updated, and have a good knowledge of A-to-Z products and services provided by the Hotel.
▪ Have good eye contact with the guest while addressing him/ her.
▪ Never be over-friendly with the guests.

Tailored Approach: Meet the unique needs of each guest
Tracking guest satisfaction over time is of utmost importance so that the Hotelier can make regular tweaks in order to cater to the
ever-changing expectations and preferences of individual guests.
Provide customizable packages and amenities to guests. Even the smallest things can be customized. For instance, in the Welcome
Kit Food & Beverage Vouchers for a family can be given and Business Travel Kit can be given to corporate travellers.
Similarly, a Spa Gift Set can be given to couples.

Prioritize Guest Feedback and Take Action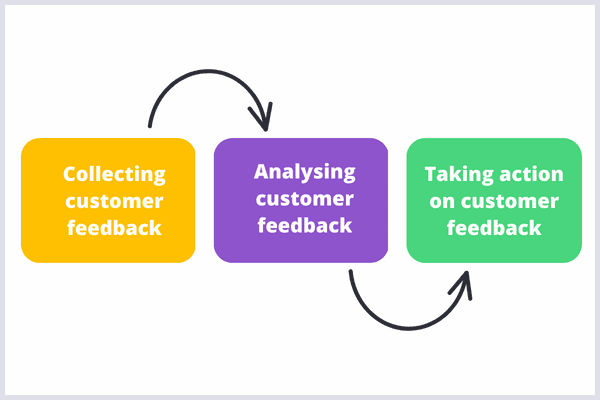 Constructive criticism is one of those necessary evils in business.
The significance of Guest Feedback in the Hospitality Industry cannot be emphasized enough. It gives Hoteliers insight into
customer satisfaction levels. It's an important metric as it helps the Hotel owner address guest issues, prevent churn, and build a
base of loyal customers.

Be Transparent
Transparency means honesty and integrity in all customer communications. It implies openness, communication, accountability
and not hiding anything. A culture of openness and transparency is non-negotiable for creating a great customer experience in the
Hotel Industry. Transparency increases revenue because repeat business results from brand loyalty. It helps businesses when
it comes to maintaining credibility.

Continuous Improvement and Innovation
Loyalty can never be one size fits all. In principle, a particular Hotel needs to solve every point of friction for important guests
A 'forever guest' approach is the need of the hour. And Customer data is one of the biggest assets of the Hotel Industry in this
context. Implementation of new and unique ideas, out-of-the-box, creative thinking, and technology can enhance the guest
experience to a great extent. Examples: Mobile keys, in-room tablets; smart check-in & check-out systems; wireless charging
pads; virtual reality tours, biometric systems to identify guests, renewable energy sources, Eco-friendly guest amenities- like
reusable water bottles, etc.